Win an A4 Hand Drawn Portrait of your Pet, worth a whopping £55!

To buy a raffle ticket please donate £3 directly to the charity on our Just Giving page here
or click below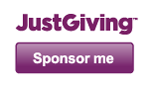 On your comment with your donation please say "PET PORTRAIT" & make sure you tick where it says to disclose your email to Monica (so I can email the winner!).
If you want to buy more than one ticket, just donate the total amount for the tickets you want and say how many entries eg. you donate £9 say "3 x PET PORTRAIT".

Thank you for your help and please share!