Julia is a Podenco who was found roaming the streets of Spain, having to fend for herself and eating scraps where she could find them. She has now been in the
Spanish Stray Dogs
shelter for almost 1 year & a half, which is longer than most.
Julia is a very shy dog, feels alone & sad at the shelter.
But she is one of the luckier ones, having no family and feeling alone isn't exactly lucky, but read further and you will find out why...
The Canary Islanders who hunt with podencos often treat their dogs terribly, keeping as many as fifteen in a small cage and feeding them irregularly and infrequently.
Hunting Dogs Squashed Into Cage www.occupyforanimals.org
At the end of hunting season many hunters abandon their animals, some even breaking their legs or gouging their eyes so they don't go back; some kill them outright, often in by hanging them. Females are not spayed and unwanted pups are usually killed via drowning, gunshots or just abandoned!
If you would like to ready more,
please visit this page at occupyforanimals.org
as some of the images I wanted to show you are too strong for children so I felt I couldn't put them on here, when you visit the link above please make sure that young children are not present.
A Starving Podenco Stray - www.occupyforanimals.org
What would a podenco choose? A life in Spain in a short chain, existing in the burning sun, with hardly any food or water and abused, or a forever home abroad?
He only hunts for 12 to 25 days...whereas adopted to a life with love, care and attention, food every day, nice walks and its own soft and warm bed.
I am looking to raise £350 to save Julia from the shelter and let her blossom into her real self by being in a loving home as part of the family :)
The whole family is waiting for her... we just need to raise the funds for her so she can be on her way to her new and better life!
The £350 includes transport by road from Spain to the UK, the cost of castration/spay, passport, blood tests to screen for diseases, all vaccinations, microchip, de worm and de flea treatment.
I have just called my local vets and they quoted me £114 for spaying a bitch her size! So £350 for all that for Julia is well worth to save her!
Please help us getting Julia to her new loving home.
Donating through JustGiving is simple, fast and totally secure. Your details are safe with JustGiving – they'll never sell them on or send unwanted emails. Once you donate, they'll send your money directly to the charity and make sure Gift Aid is reclaimed on every eligible donation by a UK taxpayer. So it's the most efficient way to donate - I raise more, whilst saving time and cutting costs for the charity.
So please dig deep and donate now!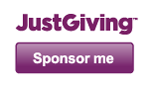 RAFFLES & AUCTIONS TO HELP RAISE FUNDS:
WIN an A4 Hand Drawn Portrait of your Pet here!
AUCTIONS by My Funny Bunny of children's and adults items!
If we are able to raise more than the £350 Julia needs then it will go towards the care of the other animals at the shelter, so nothing will be wasted.
Thank you for reading and please share.
Monica xx
PS.
My grandad
used to feed so many strays in Portugal. I miss him so much. x